Musical Torture
In 1989 the US military entered Panama trying to capture the country's dictator, Manuel Noriega. As the manhunt reached full capacity Noriega quickly ran out of options and locked himself in the Vatican Embassy in Panama City.
Due to diplomatic protocol, US forces decided not to enter the building, so they had to figure out another way to get the dictator out of the building. They decided to smoke him out without any smoke, well, maybe a bit of "Smoke On The Water".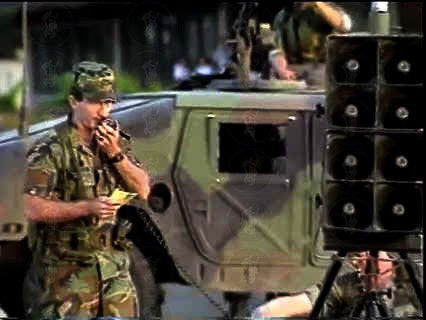 Load Up The Humvees With Powerful Speakers!
They loaded up the Humvees with powerful speakers and proceeded to play rock music at deafening volumes into the embassy around the clock. The playlist was filled with well-known and fitting titles such as "Give It Up," by K.C. And The Sunshine Band and "Wanted Dead Or Alive," by Bon Jovi.
Other songs on the hilarious but effective playlist included, "No More Mister Nice Guy," by Alice Cooper, "Paranoid" by Black Sabbath, "Welcome to the Jungle," by Guns N' Roses and "The End", by The Doors.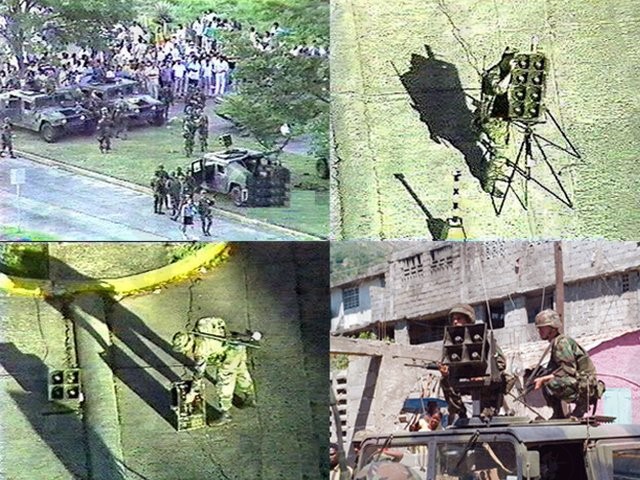 Noriega Was Wanted On Drug Trafficking Charges
The operation to capture Noriega began on the 20th of December 1989. The dictator had once been an ally of the US but ended up being wanted by US courts on drug trafficking charges but refused to come quietly – see what we did there?
The music was broadcast by the Southern Command Network a military radio station for Central America that would play the troop's requests. After being on the run for a few days, Noriega entered the embassy on Christmas Eve. The military radio station played Christmas songs over the Christmas period.
Surround The Embassy With Speakers
Ramping their game up U.S. General Maxwell "Mad Max" Thurman ordered speakers, turned to their maximum volume, to be placed as a "musical barrier" around the perimeter of the Vatican Embassy. This is when Noriega got requests such as "Panama," from Van Halen, "Danger Zone," from Kenny Loggins, "Refugee," by Tom Petty and he even got Rick Rolled with Rick Astley's "Never Gonna Give You Up".
The White House Said It Was "Undignified"
Not everyone thought this was the best plan of action. The White House's national security adviser at the time, Brent Scowcroft, said afterward that this behavior was "undignified". On the 3rd of January 1990, with 80's rock songs ringing in his ears, Noriega surrendered and was taken to Miami where he was tried and convicted of drug trafficking. He spent nearly 20 years in US prisons and died at the age of 89.