Luke Rheault performed one of the most beautiful and moving mother-son dances at his wedding that you will ever see in your life. Weddings have always been emotional affairs, and tears are very common. Luke made sure that there wasn't a dry eye in the house, however. He and his mother took to the floor for their dance but what made it special is that mum Rebekah was in a wheelchair. She had tragically been diagnosed with ALS, a form of motor neurone disease, a year early.
The disease causes paralysis as it spreads, so Rebekah was no longer able to walk. As the dance begins, Luke is standing up, but he clearly felt uncomfortable standing above her. That's when he dropped to his knees and danced with his mum at her level. He was so focused on this being a wonderful moment for his mother that he had no idea about its effect on the other guests. Rebekah's eyes were filled with tears and love for her son.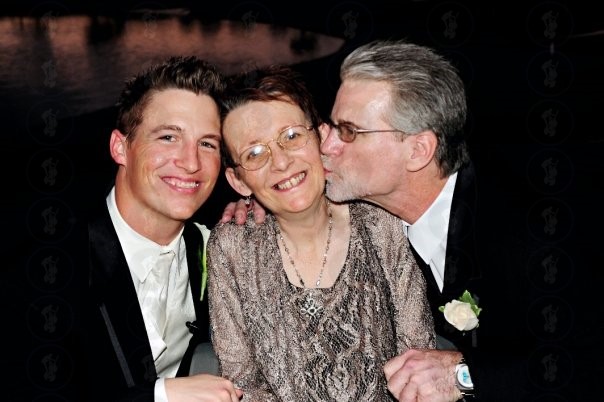 Luke only found out later when everyone told him how heartwarming and beautiful it was. He explained: "I remember feeling uncomfortable standing above her for the first few moments of the dance—it just didn't feel normal, and that's when I got down on my knees and danced with her. I had no idea of the impact it had on everyone until they had told me."
Even though the wedding took place in 2008, Luke's wife Kristeena only uploaded it to YouTube this year. She explained that Rebekah lost her battle with her disease in 2009, and she decided to post the video as a tribute to a wonderful woman and the love she had for her son Luke.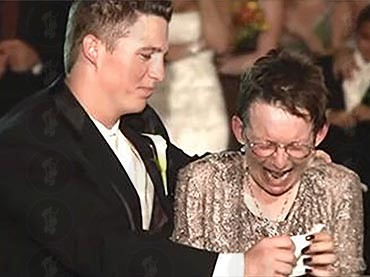 I think it's safe to say this was an unforgettable memory for Rebekah to hang onto as her illness progressed, and she must have been overjoyed that she had the opportunity to share this dance with her son on his special day.
Luke had never even seen the footage until it was uploaded. It clearly touched the hearts of the entire internet, though, because it has received over 10 million views to date. So many touching and tender moments happen every day that we wish we could hold onto forever. It's the best wedding gift of all for Luke that he has a memento of his wonderful mum.
You can share this incredible moment too, here.