In the market for a piano?
Good news! There's one for sale on Craigslist. The bad news (good news?) is that the owner insists it isn't haunted. As a musical instrument not being haunted isn't something you'd normally put in an ad, it's not surprising this item has had so much attention. Feeling confused? Let's go back to the beginning.
"Piano (free, not haunted, pickup only)"
Twitter user Timothy Burke was on the lookout for a second-hand piano and decided to browse Craigslist to see if anyone in his area had one for sale. Unsurprisingly, one ad quickly caught his eye. It was unusual because the seller claimed repeatedly and adamantly that the piano is not haunted.
i'm sorry what pic.twitter.com/PMC4d7ODk1

— Timothy Burke (@bubbaprog) August 17, 2021
In fairness to the seller, if an unhaunted piano is what you're looking for, they make it clear that's what this is. The ad is titled, "Piano (free, not haunted, pickup only)". Now you know the basics, the ad continues with the seller stressing the instrument is "not possessed or haunted in any way". Oookay.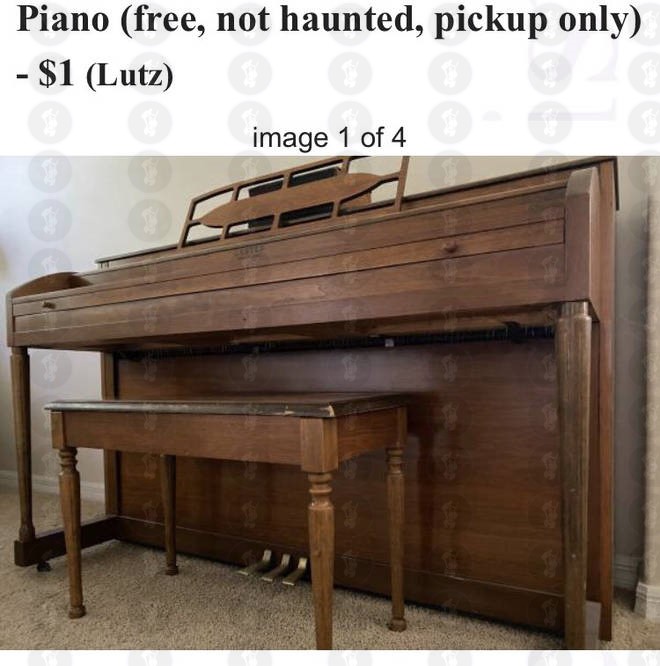 They then continue on a more normal note, so you may think the opening may just be a cute way to attract attention. "Tuned 24 months ago", the ad states. Ok, that sounds good. However, any hopes this ad will continue on a more normal footing are quickly dashed. It continues "played by human hands ~6 minutes since."
"Please take this out of my home"
Finally, if possible, the ad takes an even stranger turn at the end. Rather than the usual "pick up a bargain" or "first-come, first-served" endings, this one ended with what can only be termed a cry for help. The final line is "Please take this out of my home". That is pretty weird!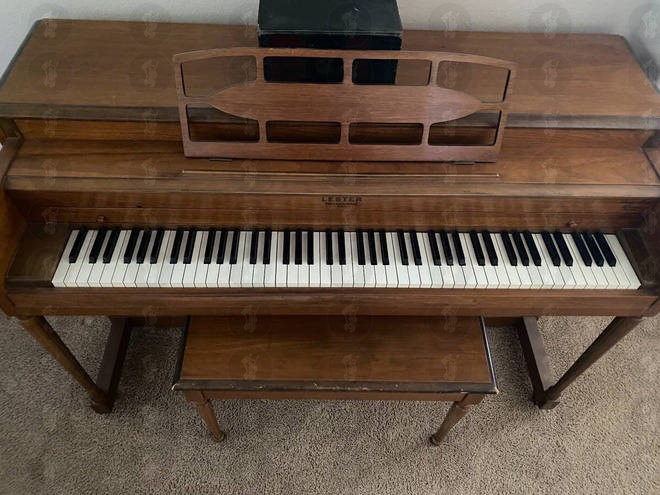 Timothy shared this ad on Twitter, and I'm sure it's no surprise that it went viral. Many tweeters believed this was nothing but a clever way to get attention and sell a perfectly normal piano. Timothy captioned photos of the ad and the piano with the phrase "I'm sorry what", and many users believed it would end there.
However, Timothy stated he had contacted the seller, and a few hours later, he posted an update. It was a screenshot of a message from the seller, who was keen to reassure Timothy that haunting was not a problem. "I assure you it is not haunted (to the best of my knowledge). Let me know if you're still interested," they explained. He also posted another update the following day:

Unfortunately for all of us, there have been no further updates. Did Timothy buy the piano and find out the not haunted claims were a lie? Or was it a clever scheme between him and a friend to sell a piano that wasn't getting much interest? We may never know.