Whilst musicals might not be everyone's cup of tea, the iconic Sound of Music soundtrack was a landmark in music history. First released in 1965 by RCA Victor (an American record label, home to some of our most influential artists including Elvis Presley and Diana Ross), the soundtrack became the best-selling UK album of 1965, 1966, and 1968.
And of course, none of this would be possible without the timeless voice of Julie Andrews, who played Maria Von Trapp (the only actress considered for the role by director, Robert Wise). She, along with the Von Trapp children, delivered a heartwarming performance, based on the true story from the 1949 book, "The Story of the Trapp Family Singers."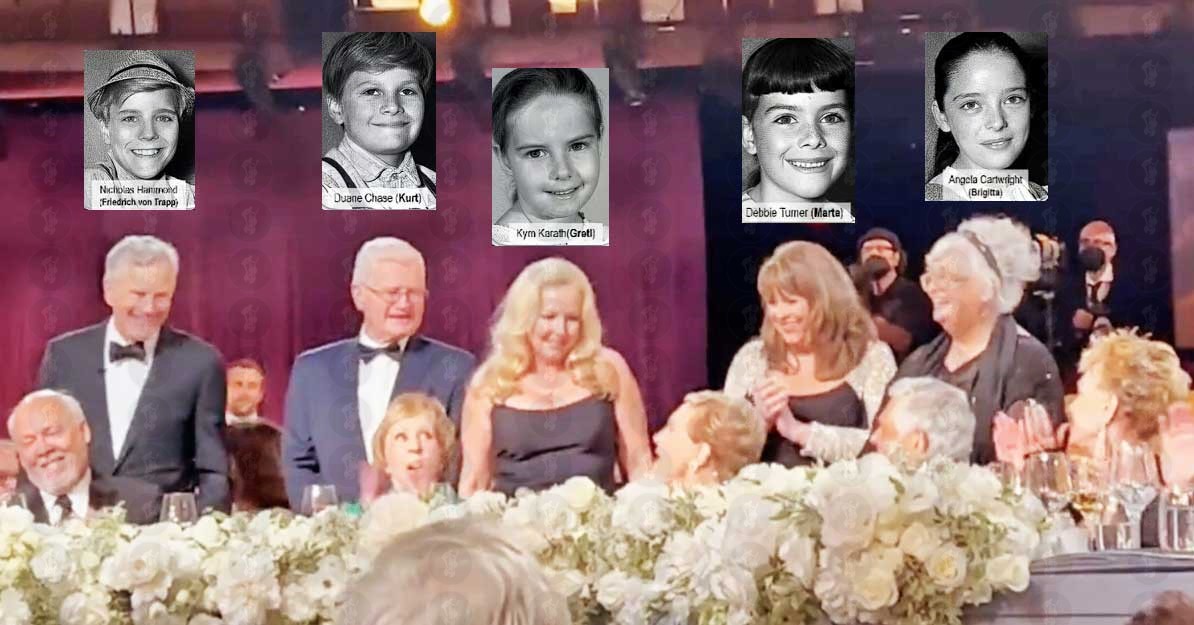 Dame Julie Andrews (who was given the title in 2000) has had an incredible career, with other roles including "Mary Poppins" (for which she won the Academy Awards for "Best Actress" in 1964 and the Golden Globe Awards for "Best Actress – Motion Picture Comedy or Musical" in 1965), "The Princess Diaries" as Queen Clarisse Renaldi and the voice of Gru's Mom in "Despicable Me" movies.
So it was no great surprise when the legendary actress was presented with the 48th AFI Life Achievement Award on June 9th, this year. The show paid tribute to her wonderful work and celebrated the absolute joy she brought to us all.
During this delightful clip from the presentation, Julie sings along to "Do-Re-Mi" as the audience looked back on her career. In a touching moment, the five remaining performers of the Von Trapp children joined Julie for an emotional chorus. They were Nicholas Hammond, who played 14-year-old Friedrich, Duane Chase who played 11-year-old Kurt, Angela Cartwright who played 10-year-old Brigitta, Debbie Turner who played 7-year-old Marta and Kym Karath who played the youngest Von Trap, 5-year-old Gretl.
Julie's remarkable career has spanned over seven decades and brought joy to countless people from around the globe. The actress, singer, and author is truly deserving of every award she's received. And will forever be the voice that brought The Sound Of Music into our hearts and our homes.
See more from Julie, subscribe on YouTube or follow her on Facebook.