Here are two very talented dancers called "Hilty and Bosch". They are known for their urban style poppin' and lockin' dance moves and brilliant choreography. Watch the dance duo performing to Usher in the video below.
Hilty and Bosch are a dance duo from Japan who have achieved great success in the dance industry. They perform all over the world at events and festivals. Song Name: Scream by Usher
Who Are Hilty & Bosch?
The duo has had multiple viral videos reaching millions of views on YouTube and other social network platforms. They have performed in 5 continents, 30 countries and appeared in shows, workshops, TV programs, and as judges.
After travelling the world showcasing their brilliant moves, the duo returned to Japan in 2013 where they're continuing to push their careers forward in different areas of the entertainment industry. Watch another performance by Hilty and Bosch at Urban Dance Camp in the video below. Song Name: "H&B X UDC" Remix & "Human Nature" by Fingazz
Related: Incredible Dance Routine Beautifully Captures The Essence Of Bob Marley's "Is This Love"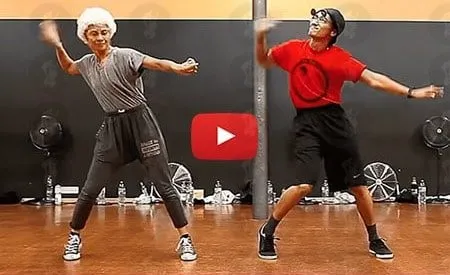 What Is Locking & Popping?
"Locking & Popping" is a type of street dance that became popular in the 1970s – 1980s. Popping became popular at California high-school gatherings of track & meet events in the late 1970s. The dance is rooted in the rhythms of live funk music and involves the dancer quickly contracting and relaxing muscles resulting in a jerking motion which is referred to as a pose, pop or a hit.
Urban Dance Camp
This brilliant dance camp is located in Lörrach, Germany. Their YouTube channel is absolutely jam-packed with incredibly talented dance routines from industry professionals. If you liked the video of Hilty & Bosch we seriously recommend subscribing to their channel for more brilliant performances like theirs.