On Easter Sunday 2023, Norfolk-based couple, Tom and Lauren, decided to make the most of the sun and venture out for a bike ride, when they noticed a distressed mother duck. Tom said, "We could hear ducklings frantically cheeping from somewhere but we couldn't work out where it was coming from. It sounded like it was from the garden next to the road, but then we realised they were in the drain".
They then worked out a plan to save the ducklings that involved a ladle. The video below was uploaded to TikTok and has since racked up over 423K views, it was the second of two rescue videos on the same day by the couple! We chased them up to find out what happened to the little ducklings after they were taken out of the drain! Make sure to turn the sound on by clicking the speaker at the bottom of the video player 🔊.
Tom explained, "It was weird because we found three in a drain earlier that day who were making lots of noise, so we saved them and thought job done. But about 50 meters away, after we started checking all the drains on our road, there were seven more, but they were cold and quiet". The mum had left her ducklings who had been in the drain for quite some time.
You can see in the video how cold and confused the ducklings are as they scramble together after being ladled out of the drain. Ducklings of this age will only survive a maximum of a few days without the care of their mother. After being rescued from the drain, the seven ducklings huddled together and looked a little confused when Lauren lovingly said, "We now have seven pet ducks".
This all took place in a sleepy in Norfolk, United Kingdom. The village is well known for its duck population with a large duck pond in the center of the village. Tom explained, "We watched them for a while as they ran into a driveway and huddled together in a patch of sunlight to get warm. There are so many ducks in our village that there was a good chance that the mother would be in earshot of her babies."
Eventually, they were reunited and the family were pictured walking across the green near the duck pond. The perfect end to a very Easter-themed Sunday. See the picture below: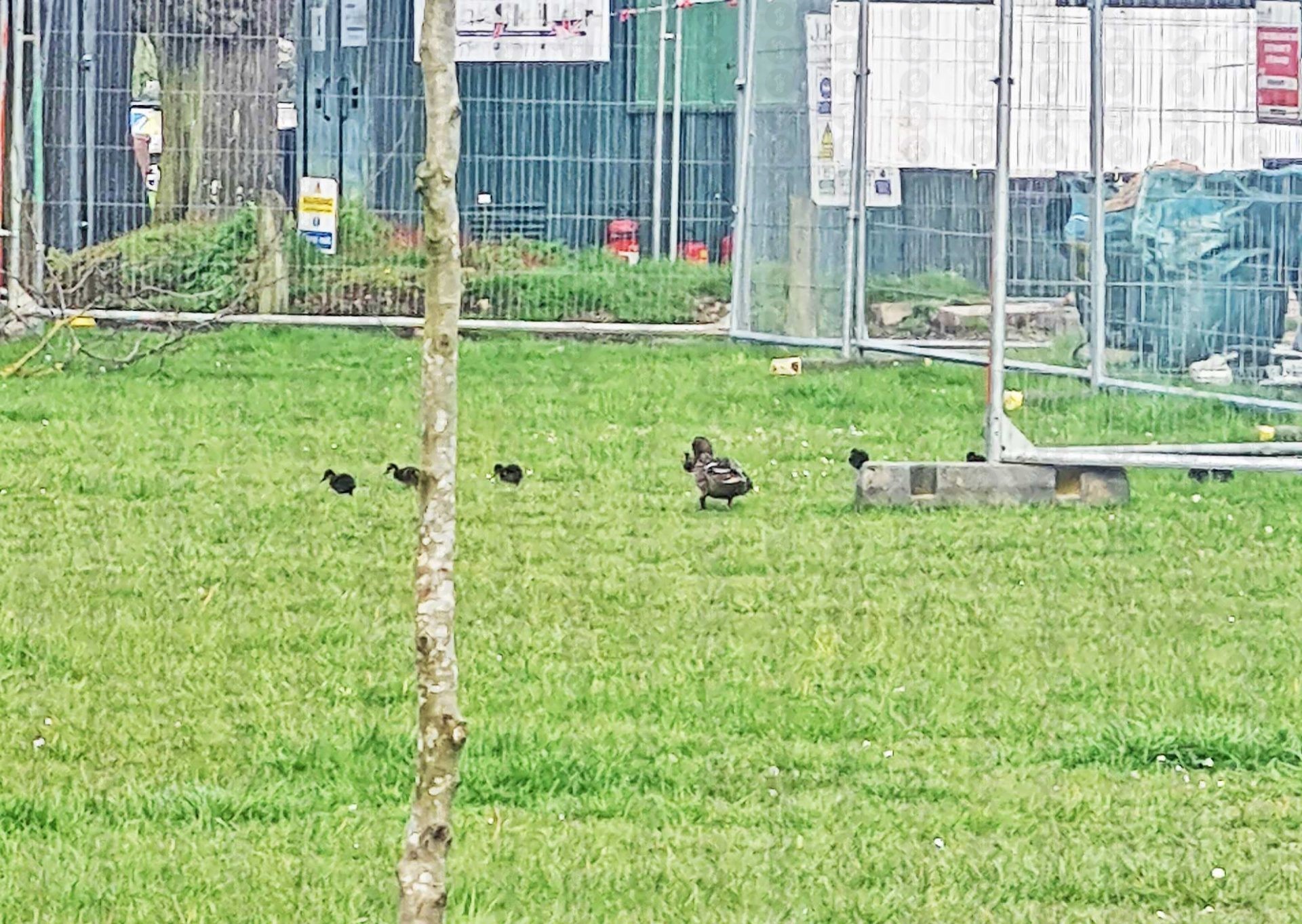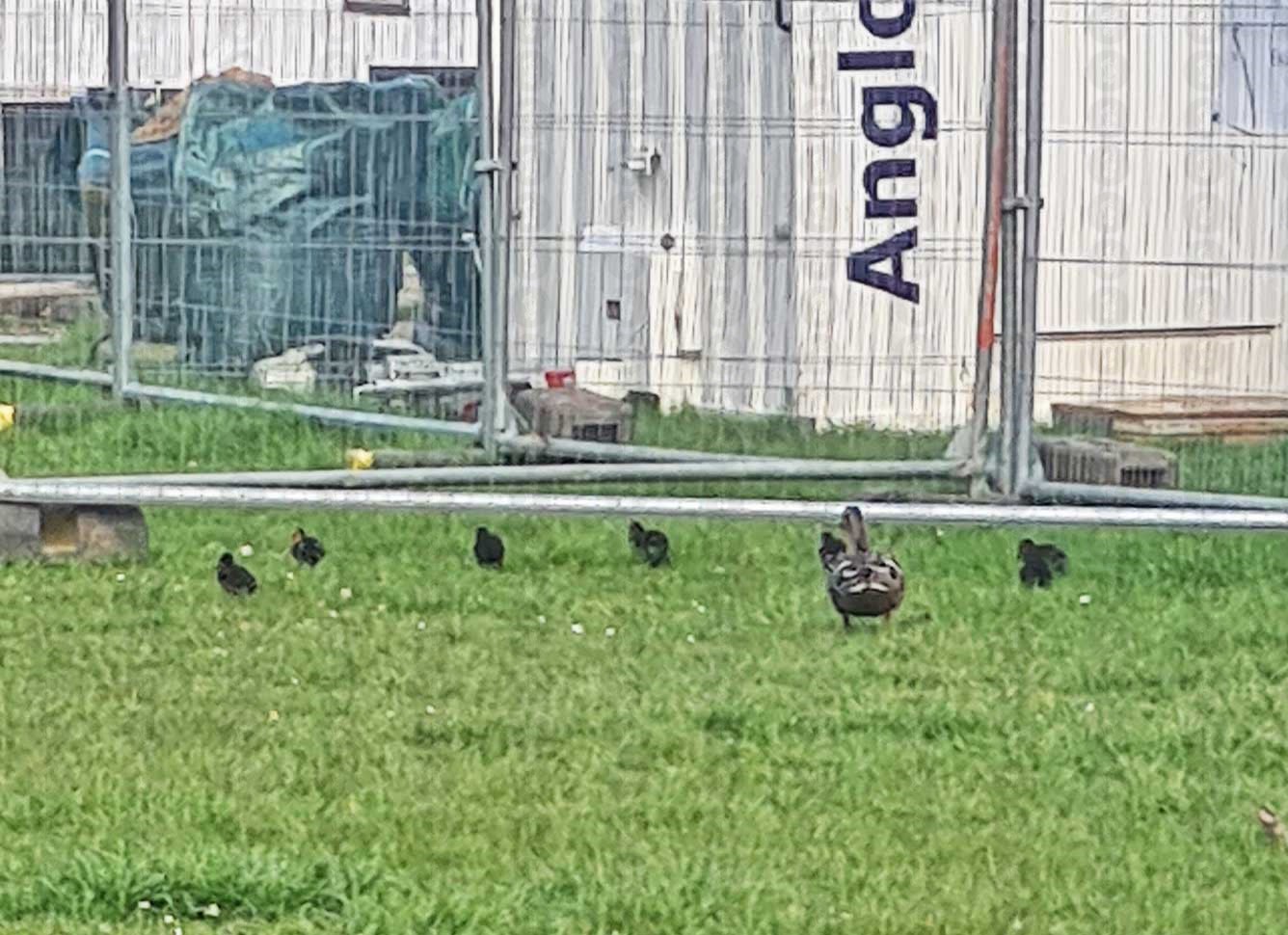 The couple also took a video of their first duckling rescue of the day. This time the mother was still around so you can see the ducklings being reunited with their mother as they run away from the dangerous drain that swallowed them. So, if you're ever walking down the road and hear cheeping from a drain, run to your kitchen, get your ladle and play a real-life game of Hook a Duck. The prize is hopefully reuniting a family.