Father And Son Perform "A Change Is Gonna Come"
Not many people can sing this classic and do it 100% justice, very few would be able to claim they may have improved it. Some people are saying this version of "A Change Is Gonna Come" might just be the best.
This video of Brian (Son) and Thomas (Father) Owens singing a classic by Sam Cooke "Change Is Gonna Come" has reached over 38 million views on YouTube. The wonderful family performance shows the incredible talent that runs in the Owens family.
Brian Owens is an R&B/Soul artist from Belleville, Illinois, United States. He shares a youtube viral video with his father Thomas Owens of a song that means a lot to both of them. Brian's father, Thomas, chose to be a preacher for the Christian faith rather than pursuing a professional music career. Thomas said, "A Change is Gonna Come" led the way in music. Brian has pursued a professional music career and has released 8 albums to date (April 2020).
You may also like… Mother And Son Astound Everyone With A Powerful Duet Earning 2 Million Views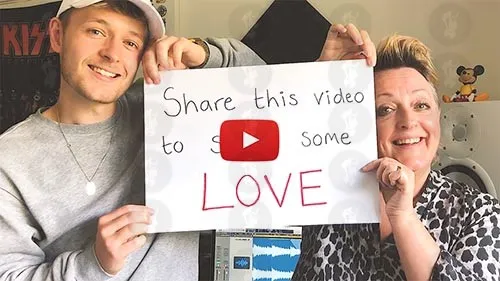 The duet between Brian and Thomas has caught the attention of viewers across the world. The special relationship between a father and his son is evident for all to see, the music helps us feel it too. Inspirational and bags full of talent from the Owens family.
"My dad is one of the best singers I know," Brian said. The video below is of Brian Owens singing at Paste Studios in New York, USA. He sings "When a Grown Man Cries" on the 3rd March 2017. Wonderful comments about Brian's voice include mentions such as "he reminds me the great Marvin Gaye". A wonderful soul voice from a very talented family.
With his father not pursuing a professional musical career, there aren't any albums to speak about from him. However, there is a video of Brian Owens, Thomas Owens Sr, Thomas Owens Jr, and Gregg Owens, showing what an incredible family of singers they all are.
Brian Owens is a professional musician he has released multiple albums. In 2008 Brian released a debut EP called "The Cole Sessions EP" following that he released "Moods and Messages" in 2012. He released a few other albums in 2014 including a soundtrack called "Preach". In 2017 Brian released "Soul of Cash". It was a country album released on Nia Music Distribution, Llc. record label. His most recent album was released in 2019 and is called "Love Came Down".
Check out more from Brian Owens on his YouTube channel.
Check out more from Brian Owens on his Facebook Page.